Welcome to The Rockin' N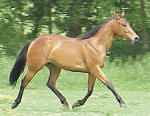 Located southwest of Beggs, Oklahoma in the heart of Green Country.

Our philosophy of owning and training horses includes lots of attention, daily handling, natural turn out, respect and discipline. Our facilities offer stalls with attached runs, dry lots and/or full pasture turn out for the horse's benefit.
The stalls have fans and mister systems during the heat of summer. We have a 100x150 outdoor arena, and a 50' Round Pen along with trails and pastures to ride in.
Trail course for In-Hand trail training as well as Trail Class is always available.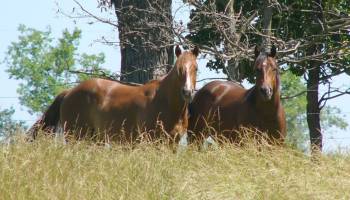 Latest News:
Sermon From the Mount
Ted has been blessed to begin a new ministry with cowboys, horsemen and horses. Using an unbroke horse, he demonstrates the gentling and training process and its relation to our response to God's gentle leading. See more information and booking info on the Sermon page.
On October 29th, 2011, we were blessed to have a Sermon hosted by Pastor Ted Waller and the people at Southside Baptist Church in Okmulgee, OK. Rich Lenz from The News on Six came and reported on it. They did a remarkable job of capturing the feel and the sentiment of the message:
Providence By Karen Noland
Now available on Kindle and Nook!