Extreme Sermon on the Mount
why do we have horses?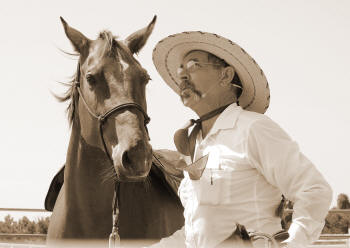 That is the first question Ted asks in this compelling presentation of horse training in God's love. Taking an unbroke or problem horse, Ted works with the horse while relating our relationship to the horse and the training process to God's relationship with us. Every presentation is dynamic and unique because you just never know what the horse will offer. The goal is a horse that can be handled, and an understanding of Biblical principles as they apply to any relationship whether it be with horses, dogs, kids, or others.
Ted is now excited to offer the Sermon on the Mount Booklet that he is working on as a PDF file. This is still a work in progress and may change from time to time.
Link to News Story on the Sermon from the News on Six
Extreme Sermon on the Mount Booklet (in PDF)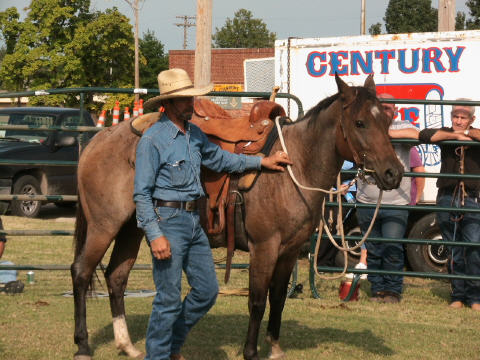 Video of Praise and Worship From Poteau, OK - 11/02/08
Sermon On the Mount, Poteau, Cowboy Trade Days 11/02/08
If you are interested in hosting a Sermon From the Mount for your church, round-up club, Cowboy Gathering or any other event, please feel free to contact us at (918) 267-4256 for details. Our only requirements are a 40-60' round pen with suitable footing (45-50' is ideal), and an unbroke mare or gelding to work with. We can provide the sound system if necessary. If the location is within reasonable driving distance of our home in Beggs, Oklahoma, there is no travel fee. Further distances would require actual reimbursed travel and lodging expenses. We ask only for a love offering from the heart to cover our other expenses.
We'd love the opportunity to share this unique experience with you.

Video of Sermon from 6/14/08