Diablos Thunderbolt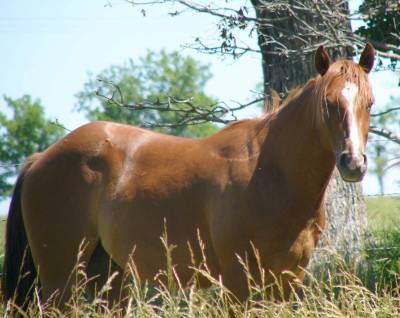 Diablos Thunderbolt
Thunder is an extremely well-built, muscular and athletic gelding.
With his pedigree, build and disposition, he will go far.
Thunder has had several months professional training with Claude Brigance. He has been used on a working cattle ranch.
Cutting, roping, working cow horse, team penning, Thunder is ready to finish your way.
$15,000.00
Send e-mail inquiry on Diablos Thunderbolt

Sire
Sire
Dukes Diablo
(AQHA 1719704 )
NCHA Earner
Sire
Docs Diablo
(AQHA 1177883)
Performance 27 Pts
NCHA Futurity Champion
$68,853 COA
Sire
Docs Prescription (AQHA951309)
Halter 9
Performance 16
NCHA $106.95
Dam
Poco Christa
(AQHA 311993)
2 Performance Points
Dam
Lady Bar Bonnie
(AQHA 838254)
NCHA COA $754.32
Sire
Hollywood Will
(AQHA 390628)
Performance 1 Pt
NCHA $1,049.31 COA
Dam
Devils Glow
(AQHA 478804)
Dam
MS Brass Bells
(AQHA 3624153)


Sire
Exclusively Ours
(AQHA 1616961)
Sire
Doc's Hotrodder
(AQHA 363961)
Performance 26.5 Halter 119 pts
AQHA Champion
Superior Halter
NCHA $390
Dam
Tivios April Hug
(AQHA 1176087)
Dam
Brass Bells
(AQHA 2879365)

Sire
Exclusively Ours
(AQHA 1616961)
Dam
Brown Strike
(AQHA 749816 )