Extreme Mustang Makeover 7/16/07
Monday, July 16, 2007
Almost three dry days in a row! What an absolute blessing. There is actually dust in the round pen again, and Ted was able to disc the arena, getting it ready for more serious with Amigo.
Amigo's second ride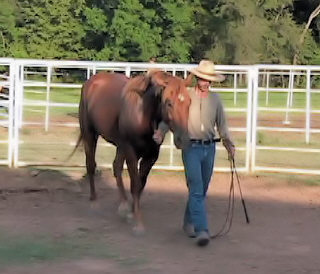 Just a short update tonight. We had several friends stop by, so Amigo got to really perform for larger audience for the first time. In addition to passive spectators, there were other horses being ridden in the yard and in the arena, dogs milling around and kids running and playing. None of the commotion seemed to bother him too much at all. He is always alert, and watches everything with a more intense interest than many of our domestic horses.
The session started out with more review of all lessons learned so far. In addition to reviewing, the lessons are becoming more refined and Ted is asking more precision of Amigo in completing the tasks.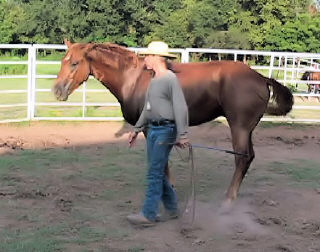 He is working a lot on off-lead tasks and asking the horse to stay hooked up with him no matter where he moves. Amigo seems to really like this part of the training.
You have to forgive the quality of the stills on tonight's update. It was getting dark, and my still camera has issues with low light levels, so I resorted to a couple of video captures, never the quality I like, but something, anyway.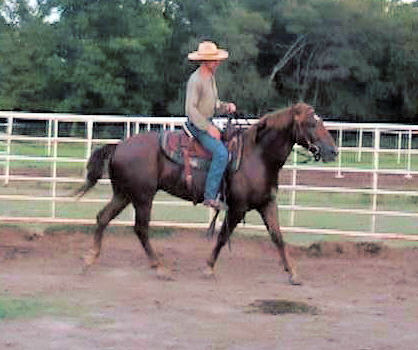 Again, Amigo was saddled tonight and had a short ride, which included trotting under a rider for the first time. See the video for the ride.