Extreme Mustang Makeover 9/07/07
a week off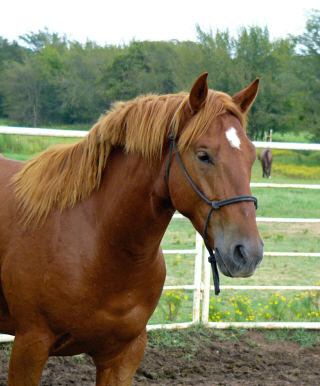 Last Sunday and Monday were spent getting the hay in. Nearly 2,000 bales so far. Unfortunately, Ted started feeling bad again Monday evening and by Tuesday was quit sick again. Tuesday, Wednesday and Thursday were spent at doctor's offices and having additional tests run. When he wasn't in a doctor's office, he was pretty much confined to the bed. Thursday evening he started feeling a little better and by Friday evening he was able to get out and at least work with Amigo on the ground a bit. We also got another inch of rain Friday morning and it's been raining steadily all day today, Saturday the 8th. If it's not one thing....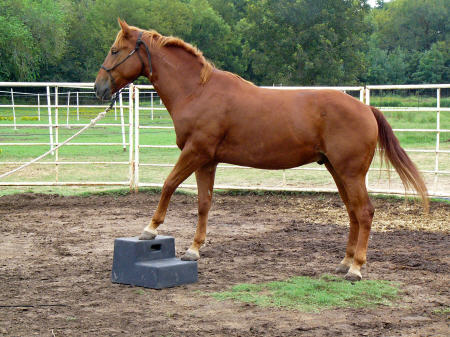 Wait a minute - aren't you supposed to be the one on the mounting block?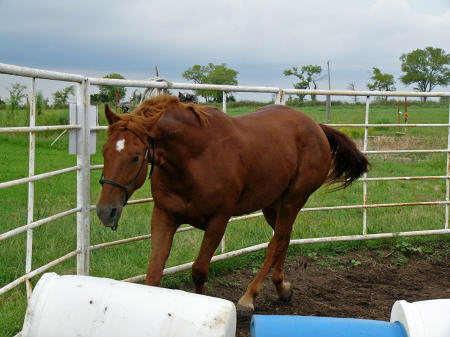 OH! Barrels.....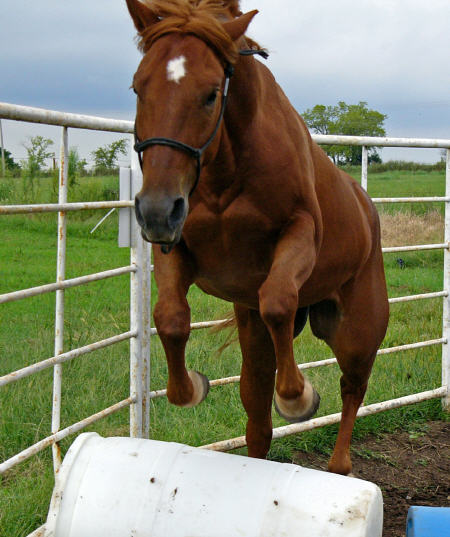 Jumping is FUN!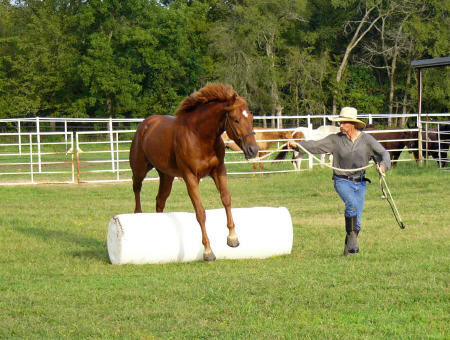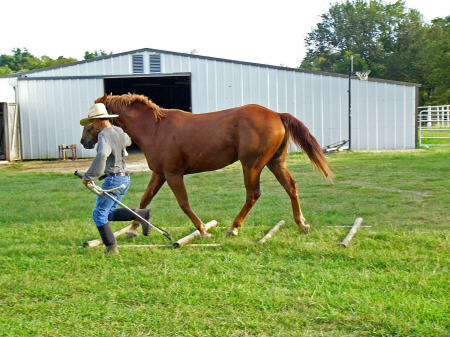 Trotting the poles - finally really learning where his feet are!
<Back